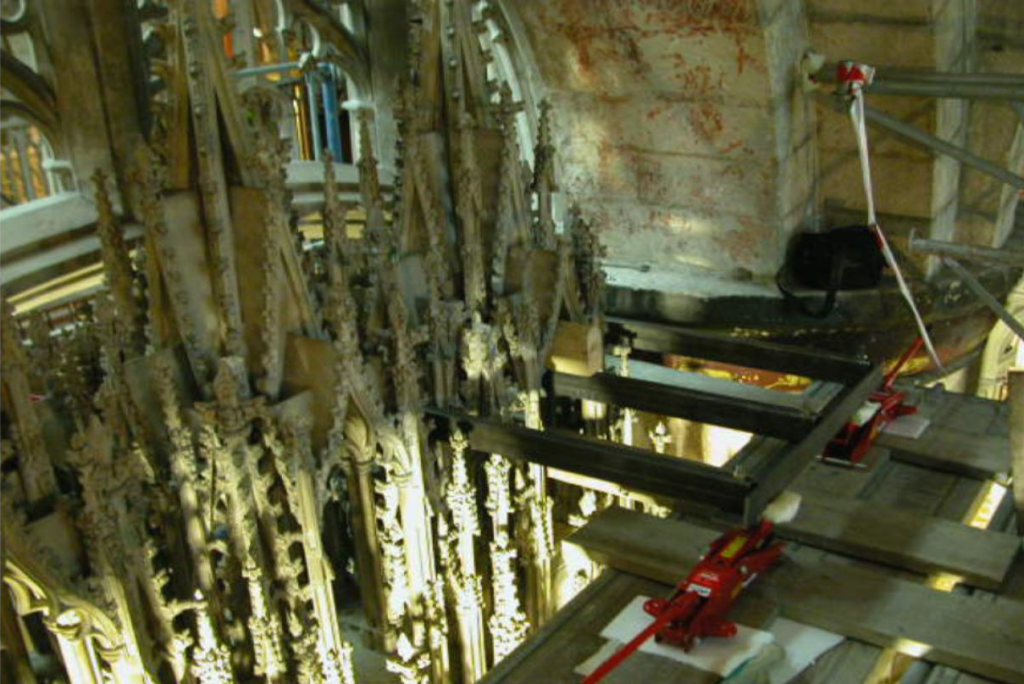 Project details
Architect:

Stainburn and Taylor

Consultant:

Odgers Conservation Ltd

Client:

Dean and Chapter of Gloucester Cathedral

Location:

Gloucester Cathedral
King Edward II Tomb
A hugely sensitive and historically important monument, the conservation of which included much-needed repairs and other measures to conserve the structure.
Coe Stone Ltd undertook the re carving of various elements of the ornamental canopy and their reinstatement, repairs to and conservation of, the plinth, and the alabaster effigy.
Working on such a delicate structure in confined space at the Cathedral was not without its challenges. We carefully planned and developed a system for lifting the canopy to access repairs whilst controlling the dust and noise, thus minimising disruption to the day to day activities of the Cathedral.
A complex problem which included the sourcing of several pieces of Balls Green limestone from a long disused mine to achieve a match for the original stone used.
Supported by substantial funding from the Heritage Lottery Fund, Gloucestershire Environmental Trust and the Summerfield Trust, restoration of the tomb began in 2007.
The work on the tomb was completed in June 2008, with the Princess Royal unveiling the magnificent structure which will take pride of place in Gloucester Cathedral for generations to come.